home / about / discography / cds & merch / press / contact
---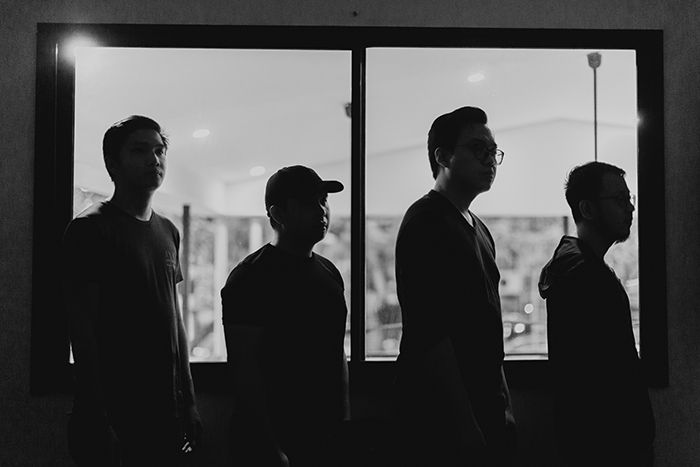 Tide/edit (stylized as tide/edit) are an instrumental rock band based in Manila, Philippines formed in 2011. Comprised by Clarence Garcia (guitar), Nelson Villamayor (guitar), Noe Rubio (bass), and Jawin Pagaduan (drums), the band has released four critically acclaimed records to date: IDEAS EP (2012), Foreign Languages (2014), Lightfoot (2015), and All My Friends (2018), along with companion releases Foreign Languages Japan edition (2014), "odd/even" single included in the Topshelf Records 2014 album sampler, Lightfoot Japan edition (2016), and IDEAS EP (Live in the Red Room) (2017).
Characterized by their sonic landscapes that blend post-rock and math rock with dynamically complex and unconventional rhythms, tide/edit has emerged as one of the forefront groups not just in the Philippines, but in Southeast Asia.
Tide/edit have also enjoyed radio airplay via Jam 88.3 in the Philippines, as well as top rankings at year-end "Best Of" lists.
Performing alongside contemporaries from home and across the region, they went on a successful Southeast Asian tour in support of their All My Friends album in 2018 and played at various music festivals at home, including All of the Noise 2018 with Elephant Gym (TW), Summer Noise 2018 with Permanence (SG), Roots Music Festival (UP Fair) 2018, Bloom Arts Festival in 2017, and Fête de la Musique in 2016 and 2018. They've also been included in the billing of Asian tours of TTNG (UK) and Mylets (US) in 2017, Dirgahayu (MY) in 2016, ANECHOIS (SG) in 2013, and Mouse On The Keys (JP) and Silent Scenery (MY) in 2012.
Tide/edit are signed under independent music label and event production outfit A Spur of the Moment Project in the Philippines.